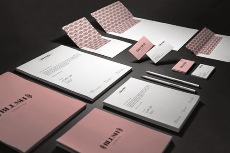 Creating stationery is not an easy art form, especially if you are planning to turn it into a small business. True, the tools you need are easily available, such as a good printer, art materials, paper, and image-editing software. However, creating designs for letterheads, notepads, and the like are not simple. It takes a lot of talent and skill to balance form and function when designing stationery. After all, a couple of mistakes here and there can cost you dearly.
Thankfully, there are several things you can do to lessen your financial and artistic load. Here are six tips to help you in making DIY stationery, be it at home or for business.
Switch to Compatible Ink Cartridges and Toners
Printer ink is a necessity in completing your DIY stationery designs. However, it is a known fact that original equipment manufacturer (OEM) ink is expensive. Luckily, cheaper alternatives like reliable, compatible ink cartridges and toners exist. Compatible ink cartridges are manufactured by a third-party company. Because the cartridges are made by a different manufacturer, compatible products don't have to worry about recovering their development costs, unlike original manufacturers. This allows them to sell ink and toner cheaper, even when the cartridges are produced en masse. What's more, the cartridges of compatible ink and toners have not been used, so the product works like new.
That said, in order to get your money's worth on compatible ink cartridges and toners, you need to do your research. It's easy to make sub-standard inks and toners and sell them for a ridiculously low price.
Can't Find Inspiration? Look for Free Stuff Online
There will be times when you'll find yourself running out of creative juice. After all, your artistic mind can only do so much until it starts losing its spark. But that is nothing to worry about. Because with the thousands of free background designs and fonts you can find online, you can easily get back in your creative flow.
Of course, you want your stationery designs to be original and unique as much as possible. You don't really have to incorporate the free backgrounds and fonts on your stationeries. Instead, you can use them as inspiration to jumpstart your next big design concept.
Remember, Less Is More
The saying "less is more" is applicable when making one-of-a-kind stationery designs. Letterheads and notepads with simpler motifs use less ink, making them cheaper to produce. It also gives your clients more space to clearly read and write their letters. Learning how not to fill the entire page with decorations is also a handy skill to pick up. It teaches you, the artist, how to work with restrictions on space as well as the importance of implementing bare spaces in works of art.
Too Much Surplus Is Risky
It is good to have a surplus of your popular stationery designs, but printing too much is not economical. Sure, their demand was once at an all-time high, but your clients will look for something else eventually. Overstocking on one kind of design is a waste of space, money, and printer ink. If you currently have an excess of stationery designs, you can sell them at a lower price or add them in a promo, such as a 2-for-1 sale.
Be Smart with Your Designs and Sizes
You need to be smart with your stationeries' sizes and designs, especially when you are starting to print them out. It's better to print out multiple pieces on one sheet of paper than using one paper per design. This tip will reduce your ink and paper consumption and helps print out your pieces at a faster rate. You can change the measurements of your designs through your chosen image-editing software or just your printer settings.
Always do a test print
Whenever you think that your stationery design is done, make sure to print out one page first. Check if the printed version needs a touch-up. After all, if you print whole batches that are riddled with mistakes, you're just wasting your time and resources.